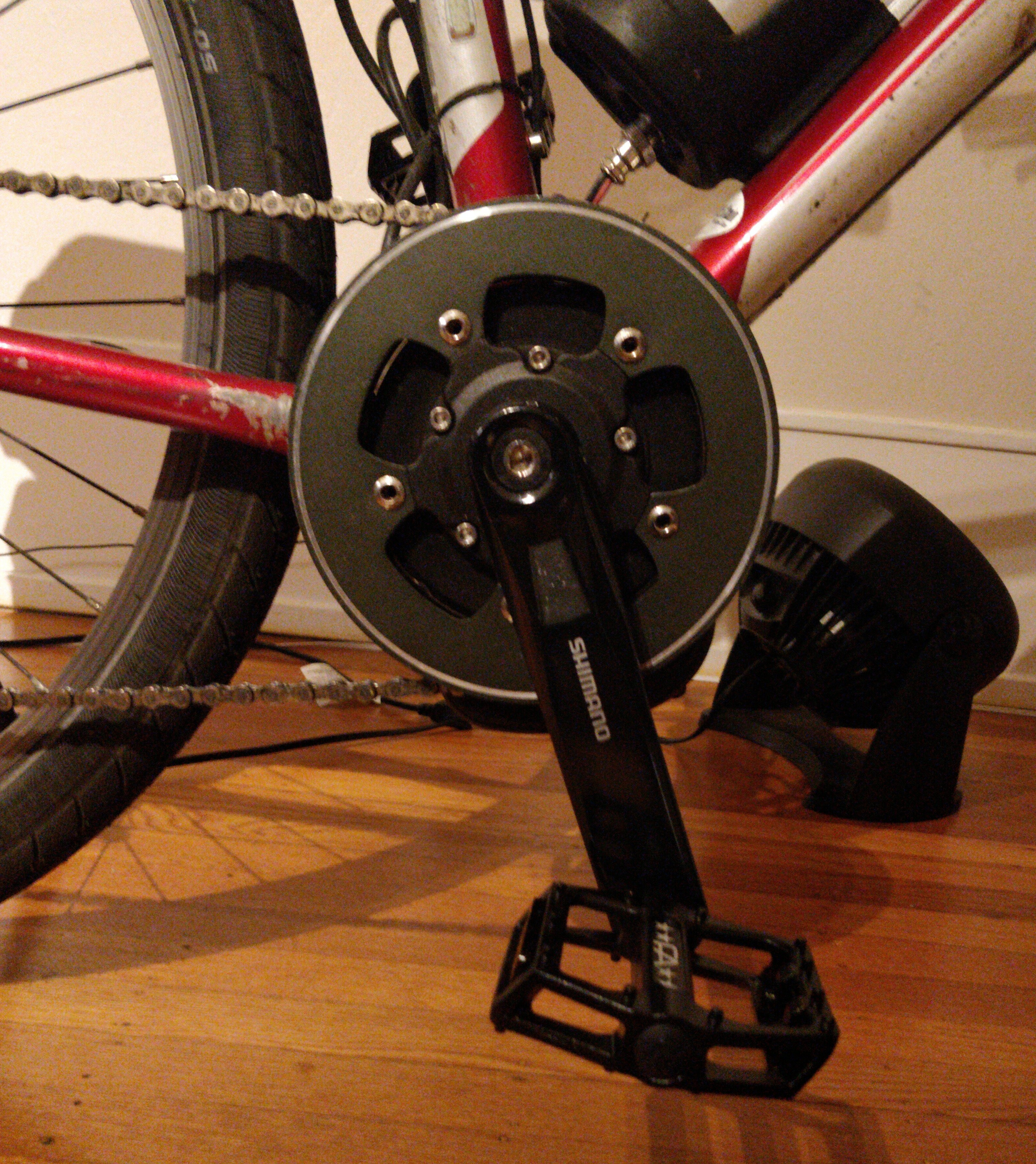 I've been using my TSDZ2 powered e-bike conversion for the past couple years. One issue I've run into is that the stock cranks are fairly low quality and the threads tend to wear out and strip (especially if your pedals gets bonked up against anything). This can result in the pedals coming off the bike, or just getting wedged at a weird angle where they meet the cranks.
Rather than get yet another set of stock cranks, I decided to try to use something more durable. I found some information on using Shimano cranks. I ordered the parts from ebay. The part number is Shimano STEPS FC-E5010. They were about $25. You can get these in a few sizes. I stuck with 170mm ones since the stock cranks had been a comfortable length for me.
The install was fairly straightforward. I did have to grid down the inside surface of the replacement cranks using a belt sander to get the them to fit with the TSDZ2 bottom bracket. I did this by sanding a bit away, mounting the crank, checking for contact with the bracket, and the sanding some more. You could maybe get away with using a metal file instead of a belt sander, it would be time consuming to remove that much material with a just a file.
So far the bike rides great, and we'll see how the new cranks hold up over the next few years.